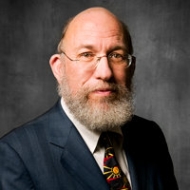 Scott Sklar
President, The Stella Group, Ltd.
President, The Stella Group, Ltd.
Scott Sklar runs his clean energy technology optimization and strategic policy firm, The Stella Group, Ltd, which he founded in 1995 and came on full time to lead in 2000. The firm facilitates clean distributed energy including advanced batteries and controls, energy efficiency and storage, geoexchange, heat engines, minigeneration, microhydropower (freeflow, tidal and wave, etc), modular biomass, photovoltaics, small wind and solar thermal. — specializing on blending technologies and financing for projects, assisting companies to scale-up market penetration, and facilitating federal and state polices to expand markets. Previously, Sklar served as Executive Director for 15 years of two national trade associations concurrently, the Solar Energy Industries Association and the National BioEnergy Industries Association. He also facilitated the first renewable energy trade show in Beijing in 1995.
Prior of running trade associations, Sklar was Political Director of The Solar Lobby for two years,  — a renewable energy advocacy group founded by the big nine US environmental organizations. And for three years previous to joining the advocacy organization, served as Washington Director for two years and Acting RD&D Director for one year of the National Center for Appropriate Technology (NCAT), a federally-funded applied technology institution promoting renewables and energy efficiency for local communities both in the US and globally. Sklar started his energy career serving as a military and energy aide to Senator Jacob K Javits (NY) on his Washington personal and Committee staff for nine years, and cofounded the Congressional Solar caucus in the mid-1970's where most of the renewable energy legislation first was passed by the US Congress as a result of the first and second oil embargos..
He serves on the Boards of Directors of two national non-profits: Business Council for Sustainable Energy (climate change) and The Solar Foundation. He also serves as Steering Committee Chairman of the Sustainable Energy Coalition, composed of the 20+ national energy efficiency and renewable energy industry organization, advocacy groups, think tanks, and environmental groups. Sklar has coauthored two books, "The Forbidden Fuel: A History of Power Alcohol, published in 1985 and which was updated and re-released in 2010 by University of Nebraska Press; and a "Consumer Guide to Solar Energy" first published in 1998 and is in its third publishing.
Sklar was selected as the Renewable Energy Industry Representative onto REEEP No Am Adv Committee of UN Int'l RE Activity in August 2006. REEEP is a Public-Private partnership and was launched by the United Kingdom along with UN agencies UNIDO and UNDP, 30 other governments, and other partners at the United Nations Johannesburg World Summit on Sustainable Development in August 2002. Sklar's term ended in December 2009. Scott Sklar was appointed in April 2007 onto National Advisory Council for Environmental Policy & Technology (NACEPT) of USEPA.  whose term ended February 2010. On November 4, 2010 Secretary Locke approved Sklar's appointment and on December 4, 2012 Acting-Secretary Blank to the Department of Commerce Renewable Energy and Energy Efficiency Advisory Committee (RE&EEAC) whose term was extended, and where he now serves as its Chair, with term ending in July 2016.
Sklar is an Adjunct Professor at The George Washington University teaching two unique interdisciplinary courses on sustainable energy, and was an Adjunct professor at American University co-teaching a unique international energy course in 2013, and he also teaches seminars via the National Defense University at Fort McNair and CECOS (the Navy's officer engineering school). And in 2012 was named an Affiliated Professor at the international sustainable graduate school, CATIE, in Costa Rica.
On November 4, 2010 Secretary Locke approved Sklar's appointment and his terms have been extended on the US Department of Commerce Renewable Energy and Energy Efficiency Advisory Committee (RE&EEAC) where he served as its Chair  till  July 2016., and reappointed as Vice Chair through June 2018.