Registration | Agenda | Hotel | Speakers | Sponsorship


Distributed Wind 2014
A Capitol Hill event for Small and Community Wind
February 27 & 28, 2014
Washington, DC
LOBBY DAY AGENDA
THURSDAY, FEBRUARY 27, 2014
Location: JW Marriott, Washington, DC
7:30 AM- 10:00 am Registration and Team Assignments
Location: Senate Room Foyer
7:30am – 8:30am: Continental Breakfast
8:00 AM – 8:30AM: Lobby 101
Learn important tips and tricks for effective lobbying, including messaging, importance of committees, and expected outcomes for your Hill visits.
Moderator: Lloyd Ritter, Managing Partner, Green Capitol
Speakers: Charles Fritts, Senior Director, Federal Government Relations, Biotechnology Industry Organization
Ryan Stroschein, Senior Partner, Green Capitol
8:30a The Honorable Paul Tonko delivers Lobby Day Rally Speech: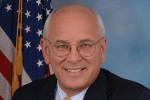 The Honorable Paul Tonko from New York will give attendees an overview of current prioritieson Capitol Hill and how distributed and community wind are effected.
Representative Tonko is a strong supporter of clean energy, and wind power. He advocates addressing the threat of climate change by expanding use of renewable energy and increasing energy efficiency. Representative Tonko also advocates for investments in research and development to improve energy efficiency, energy storage, and renewable energy technologies. He is an engineer by trade, and the former head of the New York State Energy Research & Development Authority (NYSERDA) where under his watch investments were made in wind power across New York State. He serves on the House Energy and Commerce Committee.
9:00 AM – 9:15 AM Federal Policy Briefing
This session will be focused on the talking points that will be used during Hill visits.
Speakers:
Kevin Schulte, Chief Executive Officer, Sustainable Energy Development (SED)
Mike Bergey, President, Bergey Windpower
9:15 AM: Load Buses to Capitol Hill
Note:  Buses will leave promptly at 9:30am
10:00 AM – 5:30PM: Capitol Hill Visits
5:30 PM – 6:30 PM: Capitol Hill Reception
Location: Gold Room, Rayburn House of Representatives Office Building

RSVP Here to attend
7:30 pm – 9:30 pm – Women of Wind Energy Hill Meet-Up 
Location: 1331 Bar & Lounge at the JW Marriott
eFormative Options, Windustry and Wind Advisor Team invite you to help celebrate diversity in the wind industry after the DWEA Capitol Hill Reception at our annual Women of Wind Energy Hill Meet-Up.
Buffet hors d'oeuvres will be served, no-host bar
BUSINESS CONFERENCE AGENDA
FRIDAY, FEBRUARY 28, 2014
Location: JW Marriott, Washington, DC, Salon D

8:00 AM: Registration and Welcome Coffee
Location: Salon D Foyer – Lower

8:30 AM – 8:40 AM: Welcome & Opening Remarks– Brett Pingree, Endurance Wind Power, Program Chair
8:40 AM – 9:00 AM: Keynote Speaker:
The Honorable Tom Cole, U.S. House of Representatives
9:00 AM – 10:00 AM
The State of Renewables Nationwide
Listen to a panel discussion of national leaders in the renewable energy industry. Topics will include; the state of each renewable energy sector, current efforts to grow the renewable energy market, barriers and opportunities to the development of renewable energy projects nationwide, and opportunities for a cooperative and collaborative clean energy industry future.

Moderator: Larry Flowers, Deputy Directo of Community and Distributed Wind, AWEA
Speakers:
Jennifer Jenkins, Executive Director, DWEA
Tom Kiernan, CEO, AWEA
Michael Brower, President & CEO, American Council on Renewable Energy (ACORE)
Malcolm Woolf, Senior VP of Policy and Government Affairs, Advanced Energy Economy
10:00 AM – 10:30 AM: Networking Break
10:30 AM – 11:45 AM
Emerging Markets

This session will explore trends in emerging markets and new opportunities for distributed and community.  Topics of interest will include wind diesel applications, island governments and development opportunities, and the latest developments in distributed wind leasing programs.
Moderator: Haley  Roberto, President, HTWN
Speakers:
Ian Baring-Gould, NREL, Wind & Water Technology Deployment Manager, National Renewable Energy Laboratory (NREL)
Libby DeLucia, Renewable Energy Associate, Clinton Foundation
Tal Mamo, President, United Wind
Hannah Masterjohn, Program Director – New Markets, Vote Solar Initiative
11:45 AM – 12:45 PM: Networking Lunch & Windustry Community Wind Awards

12:45 PM – 2:00 PM:
Federal & International Markets
Moderator: Mike Bergey, Bergey Windpower
Speakers:
Craig O'Connor, Director Office of Renewable Energy & Environemntal Exports, Export-Import Bank of the United States
Richard Kidd, Deputy Assistant Secretary of the Army (Energy & Sustainability), Office of Assistant Secretary of the Army Installations, Energy & Environment
Brett Pingree, Vice President of Global Sales, Endurance Wind Power
Kevin Kampschroer, Director-Office of Federal High-Performance Green Buildings, U.S. General Services Administration
Learn about current and potential opportunities abroad with a specific focus on successful financing models in foreign markets. Updates from last year's key international markets such as the UK and Italy will be included.
2:00 PM – 3:15 PM
Policies to Promote Distributed & Community Wind Development
Moderator: Larry Flowers, Deputy Director Community and Distributed Wind, AWEA
Speakers:
Heather Rhoads-Weaver, Market, Policy & Development Consultant,
eFormative Options
Aaron Severn, Director, Grassroots & Legislative Affairs, AWEA
Rusty Haynes, Policy Research Manager, Keyes, Fox & Wiedman, LLP
State Incentives and Opportunities
Learn about ongoing policy efforts for distributed and community wind sector. Hear updates on federal legislation and regulations, as well as key target states.
Topics covered include:
*PURPA & FERC
*Financing  with Local & Community Banks
*ITC vs. PTC
*Current State Incentives & Opportunities
3:15pm – 3:25pm
Closing Remarks
Speaker: Brett Pingree, Endurance Wind Power & DW14 Program Chair