All events are at the JW Marriott (1331 Pennsylvania Ave NW, Washington, DC 20004) unless otherwise noted.
Tuesday, February 26th, 2019
DWEA Board Meeting
1:00 – 2:30p
Room TBD, JW Marriott
DWEA Membership Meeting
3:00 – 4:30p
Room TBD, JW Marriott
Evening Unofficial Meet-up
6:00 – 7:30p
Location TBD
Wednesday, February 27th – Standards Forum & Lobby Day
Senate Room, JW Marriott
8:00 – 8:30a Registration & Breakfast Buffet
8:30 – 11:00a DOE/ DWEA/ AWEA/ NREL Distributed Wind Technology Standards Updating Forum
Certification of small wind turbines is important to the industry and consumers. But the existing standard (AWEA 9.1-2009/SWT-1) are a barrier to innovation and new entrants to the market. This joint NREL/DWEA meeting will provide insight into the process and problems, and provide attendees an opportunity to discuss ways to lower the burden on industry without sacrificing the value of certification. This meeting will help guide new work on improving the certification standards. View full meeting agenda
11:30a – 12:20p Policy Briefing & Buffet Lunch
12:20 – 12:35p Lobbying Teams form up. Each team will be led by an experienced industry member.
12:35p Take Taxis, Uber or Lyft to Capitol Hill
1:00 – 5:00p DWEA Lobby Day on the Hill
5:30 – 7:30p DWEA Capitol Hill Reception
Room 1302, Longworth House Office Building
Sponsored by Bergey Windpower
Thursday, February, 28th – DW19 Business Conference
Senate Room, JW Marriott
7:30a Registration and Breakfast Buffet
8:00a Welcome and Opening Remarks by DWEA President
8:10 – 9:20a Leadership Panel: State of the Industry
Moderator: Charles Newcomb, McCloud Corp.
Mike Bergey, Bergey Windpower
Padma Kasthurirangan, Buffalo Renewables
Russell Tencer, United Wind
Ken Kotalik, Primus Windpower
9:20 – 9:35a Networking Break
9:35 – 10:50a Enabling Wind to Contribute to a Distributed Energy Future – The New DOE Distributed Wind Plan
Moderator: Patrick Gilman, U.S. Department of Energy
Jake Gentle, INL, Microgrids, Infrastructure Resilience and Advanced Controls Launchpad (MIRACL)
Heidi Tinnesand, NREL, Tools Assessing Performance (TAP)
Ian Baring-Gould, NREL, Competitiveness Improvement Project (CIP)
Brian Naughton, SNL, Defense and Disaster Deployable Turbine (D3T)
Alice Orrell, PNNL, Strategic & Technical Stakeholder Engagement
10:50a – 12:00p Lightning Round – New Products and Services
Seven 8 minutes pitches by members and non-members offering new products or services, plus open Q&A
Moderator: Trudy Forsyth, Wind Advisors Team
Matt Carter, Carter Wind
Matteo Vecchiato, ESPE srl. (Italy)
Reinout Oussoren, Northern Power Systems
Charles Newcomb, McCloud Corp.
Rob Wills, Intergrid
Josh Groleau, Pecos Wind Power
Sean Ganley, C&F Green Energy (Ireland)
12:00 – 1:00p Networking Lunch
1:00 – 2:00p Finance and O&M – Getting to and Dealing with Scale
Moderator: Jim Duffy, Nixon Peabody
Manufacturer: Richard Legault, Eocycle
Developer: Louis Kay, United Wind
O&M Contractor: Paul Roamer, Ethos Distributed Solutions
Project Finance Investor: Jonathan Silver, Tax Equity Advisors
2:00 – 3:00p Microgrids, Hybrid Systems and Resiliency – Elevating the Grid
Moderator: Ian Baring-Gould, NREL
John Mitola, Juhl Energy, Megawatt scale distributed wind hybrid systems
Richard Caldow, SD Wind Energy (formerly Proven and Kingspan), Lessons learned from installing hybrid systems for over 30 years
Dr. Peter Lilienthal, HOMER, Advanced hybrid system modeling and why solar microgrids should add wind
Alex De Broe, Xant, Wind turbines with integrated storage: increasing on-site consumption and reducing peak demand at minimal cost
3:00 – 3:30p Federal Policy Update
Moderator: DWEA President
Lloyd Ritter, Green Capitol, Update on Federal Policy: Tax Credits, Appropriations & Agencies
3:30 – 3:45p Networking Break
3:45 – 4:45p Lightning Round, Part 2
Six 8 minutes pitches by members and non-members offering new products or services, plus open Q&A
Moderator: Trudy Forsyth, Wind Advisors Team
Shawn Martin, ICC-SWCC
Ken Visser, Ducted Turbines International
Mike Bergey, Bergey Windpower Co.
Hagen Ruff, Chava Wind
Jason Day, Star Wind Turbines
Gonzalo Ortiz, Bornay (Spain)
4:45p Closing Comments by DWEA President
5:00p Adjourn
5:00 – 7:00p Happy Hour – cash bar
Avenue Grill Bar, JW Marriott
Thank you to our Sponsors:

Capitol Hill Sponsor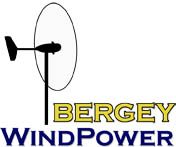 Silver Sponsors