All events are at the Residence Inn Arlington Capital View (2850 South Potomac Avenue, Arlington, VA, 22202) unless otherwise noted.
Distributed Wind 2020
Agenda
Wednesday, Feb. 26th – Lobby Day
7:30a – 8:00a  Registration & Coffee
8:00a – 8:45a  Policy Briefing & "Lobbying 101"
8:45a – 9:00a  Lobbying Teams form up.  Each team will be led by an experienced industry member.
9:00a –  DWEA Bus to Capitol Hill
9:30a – 5:00p  DWEA Lobby Day on the Hill
5:30p – 7:30p  Informal Group Happy Hour.  Place TBD
Thursday, Feb. 27th – DW20 Business Conference
8:30a – 9:30a  Registration, Breakfast Buffet and Networking Opportunity, remarks by Peter Asmus, Navigant Research, on our microgrid future
Move to Large Meeting Room, Residence Inn
9:30a  Welcome and Opening Remarks by Mike Bergey, DWEA President
9:35a – 10:20a  Leadership Panel: State of the Industry
Moderator:  Charles Newcomb, mCLOUD
A panel of industry thought leaders will provide insights on the state of the U.S. market
10:20a – 11:30a  Enabling Wind to Contribute to a Distributed Energy Future – Update on the DOE's National Lab Projects
Moderator:  Patrick Gilman, US-DOE
Jimmy Riley, Idaho NL, Microgrids, Infrastructure Resilience and Advanced Controls Launchpad (MIRACL)
Heidi Tinnesand, NREL, Tools Assessing Performance (TAP)
Ian Baring-Gould, NREL, Competitiveness Improvement Project (CIP)
Brian Naughton, Sandia NL, Defense and Disaster Deployable Turbine (D3T)
Alice Orrell, Pacific Northwest NL, Strategic & Technical Stakeholder Engagement
11:30a – 12:15p  Lightning Round, Part 1 – Industry Products and Services
Four 8 minute company pitches by companies offering products or services, plus open Q&A
Participants:
Windurance (www.windurance.com)
Ducted Wind (www.ductedwind.com)
HOMER (www.homeenergy.com)
Intergrid (www.intergrid.us)
 12:15p-1:15p  NETWORKING LUNCH (included in registration)
1:15p – 2:00p U.S. Government Policy and Programs Update
Moderator:  Mike Bergey, Bergey Windpower
Lloyd Ritter, Green Capitol, Update on Federal Policy: Tax Credits, Appropriations & Agencies
Aaron Morris, Rural Business Cooperative Service, USDA:  Update on REAP and Other USDA Programs
2:00p – 3:00p  Enabling Wind to Contribute to a Distributed Energy Future – Update on DOE's WIRED (Wind Innovations for Rural Economic Development) projects

Moderator:  Bret Barker, US-DOE
Michael Leitman, National Rural Electric Cooperatives Association (NRECA)
Brandon Fitchett, Electric Power Research Institute (EPRI), invited
Dr. Anne Kimber, Iowa State University
Mike Bergey, Bergey Windpower
3:00p-3:20p  Networking Break
3:20p – 4:55p Lightning Round, Part 2 – Industry Products and Services
Nine 8 minute company pitches by companies offering products or services, plus open Q&A
Participants:
QED (www.qedwindpower.com)
Windward Engineering (www.windwardengineering.com)
ESPE (Italy, www.espegroup.com)
Westergaard Solutions (www.aerominepower.com)
EAZ Wind (Netherlands, www.eazwind.com)
Windflow (New Zealand, www.windflow.co.nz)
Pecos Wind Power (www.pecoswindpower.com)
Eocycle (Canada, www.eocycle.com)
Sustainable Power Systems (www.sustainablepowersystems.com)
4:55p Closing Comments by Mike Bergey, DWEA President
5:00p Adjourn
5:15 – 7:30p Networking Happy Hour – cash bar
Venue TBD
Friday, Feb. 28th – DWEA/NREL Standards Review

7:30a – 8:30a  Registration, Breakfast Buffet and Networking Opportunity
8:30a Welcome and Opening Remarks
8:40a – 10:15a Discuss revisions to SWT-1
10:15a – 10:30a Break
10:30a – 11:45a Discuss revisions to SWT-1
11:45a – 12:00p Closing Comments
12:00p Adjourn
Possible Capitol tour in afternoon
Thank you to our Sponsors:
Capitol Hill Sponsor

Gold Sponsor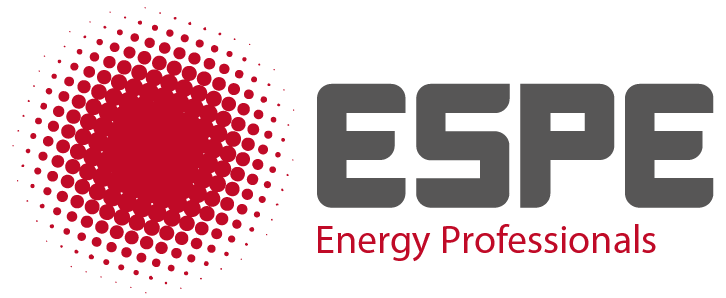 Silver Sponsors