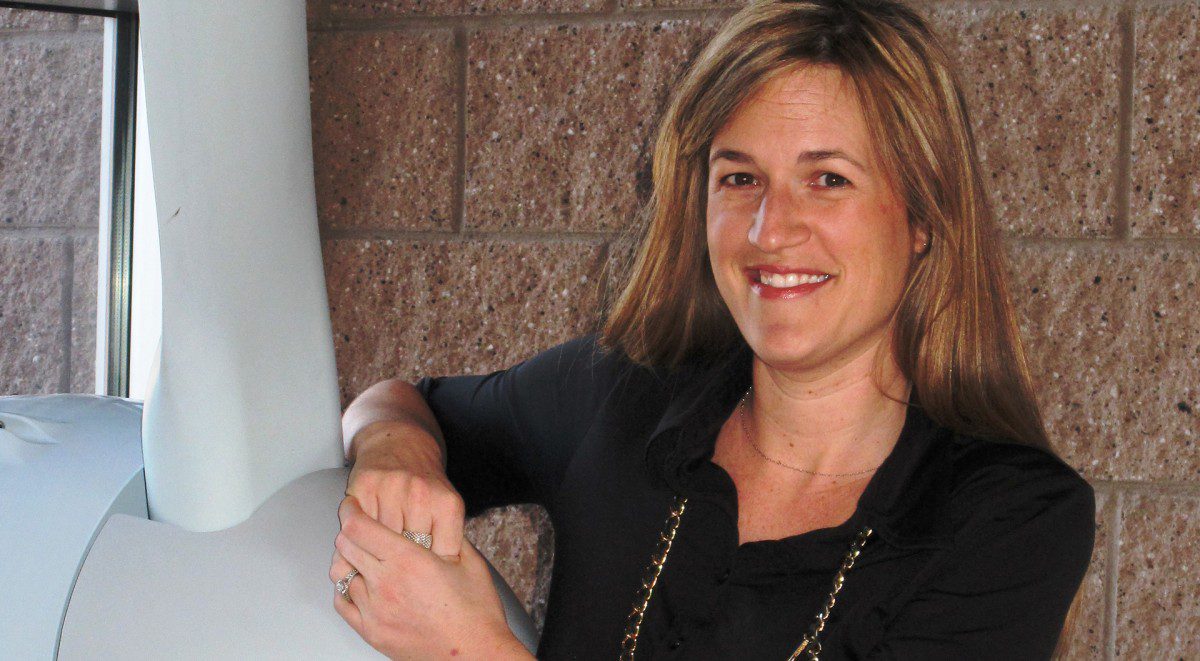 Washington DC — Today the Distributed Wind Energy Association (DWEA) lauded USDA's recent announcement of a final rule for the Rural Energy for America Program (REAP). This rule-making process has been years in the making, and DWEA has been an active participant since the beginning. The core program is still providing grants and loan guarantees to rural small businesses, farmers and others in the agricultural community. However, positive adjustments have been made including a new simplified "three tiered" application process, more frequent solicitations, and priority points for specific policy priorities such as the advancement of distributed wind power.
"The REAP program has always been a very good one, strongly supported on a bi-partisan basis to help expand development of rural America's abundant renewable energy resources," said Jennifer Jenkins, DWEA's Executive Director.  "Now it's an even better program helping ensure distributed wind power's continued role in bringing clean, affordable and homegrown electricity to rural America. I am pleased to see the efforts of the USDA for it's great work on the program."
"This program helps farmers and rural businesses lower their operating costs and become more competitive by installing American-made small wind turbines," said DWEA President, Mike Bergey. "Recent improvements to the program have made it more accessible to family farms and small businesses and we are very appreciative of the streamlining of the application process."
Mike Bergey of Bergey Windpower and DWEA President will be on a panel Friday February 6th to discuss the importance of the REAP program. USDA's "National Stakeholder Forum" will run from 1 to 3pm and also include remarks by USDA dignitaries, and be broadcast via webinar for those unable to attend in person. For more information contact Venus Welch-White on 202-720-0400 or venus.welchwhite@wdc.usda.gov.
###
About the Distributed Wind Energy Association
The Distributed Wind Energy Association is a collaborative group comprised of manufacturers, distributors, project developers, dealers, installers, and advocates, whose primary mission is to promote and foster all aspects of the American distributed wind energy industry. Distributed wind is the use of wind turbines at homes, farm and ranches, businesses, public and industrial facilities, off-grid and other sites connected either physically or virtually on the customer side of the meter to offset all or a portion of local energy consumption or to support grid operations. DWEA seeks to represent members and associates from all sectors with relevant interests pertaining to the distributed wind industry. For more information on DWEA, please go to www.distributedwind.org. Follow us on Twitter @DWEA and like us on Facebook.