Dear DWEA Members,
With 2016 rapidly approaching, we are focused on implementing a strategy that is necessary to have a powerful and lasting impact on the distributed wind market. Part of this process has been re-evaluating our membership levels to enhance value and benefit to your company.
The new membership levels described in the attached document allow each member company to contribute to DWEA's Federal and State programs. Members will also receive additional benefits to access industry leaders and current market data to help you and your team find success in the industry.
Highlights of the new membership levels:
50% of dues go to Federal program above Industry Support level*
25% of dues go to State policy match program Industry Support level*
Discounted registration to DWEA, AWEA, and WWEA events*
Free monthly webinars*
Participation in Committee updates
Inclusion in Annual Buyer's Guide*
* Indicates new value adds to DWEA members
In addition to these new levels, members are invited to join the DWEA Leadership Circle. This level of dues includes; high visibility of your company on the DWEA website, all DWEA events, newsletters, and webinars. This is a great opportunity to establish your company's brand as a leader in the industry, but also to support the organization's efforts on the Federal and State level. Contact me directly if you are interested in more information on how to join the Leadership Circle.
Here's looking forward to success in 2016. We are ready to fight for you and your team, provide a seat at the table during critical policy discussions, and deliver up to date information to create a real impact on the distributed wind market.
Onward,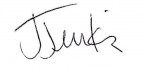 Jennifer Jenkins