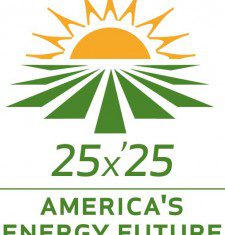 25 x 25
Partner
25x'25" is a rallying cry for renewable energy and a goal for America – to get 25 percent of our energy from renewable resources like wind, solar, and biofuels by the year 2025.
Increasing America's renewable energy use will:
Bring new technologies to market and save consumers money.
Reduce our dependence on oil from the Middle East.
Create good new jobs in rural America.
Clean up the air and help reduce urban smog and greenhouse gas emissions.