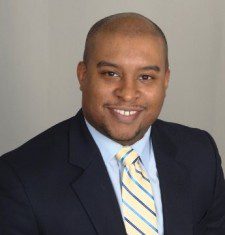 Aaron Morris
Assistant Deputy Administrator, Energy Programs, USDA Rural Business-Cooperative Service
Assistant Deputy Administrator, Energy Programs, USDA Rural Business-Cooperative Service
Aaron Morris is the Rural Business Cooperative-Service's Assistant Deputy Administrator for Energy Programs. Aaron has held this position since January 2017. In his role as the Assistant Deputy Administrator, Aaron administers the various programs in the USDA Energy portfolio which includes the Rural Energy for America Program (REAP), the Biorefinery, Renewable Chemical, and BioBased Product Manufacturing Assistance Program, Advanced Biofuel Payment Program, and the Repowering Assistance Program.
Prior to working with Energy Programs, Aaron spent 10 years working with USDA's Community Facilities (CF) Programs financing essential community facilities such as hospitals, public schools, and public safety facilities throughout rural America. In his last year with the program, Aaron helped lead the CF team to a record $2.2 billion in Direct Loan obligations.
Originally from Chicago, IL, Aaron earned his Bachelor's Degree in Agricultural Business from Tennessee State University in Nashville, Tennessee and earned his Master's Degree in Public Administration from the University of Missouri-Columbia in Columbia, Missouri.