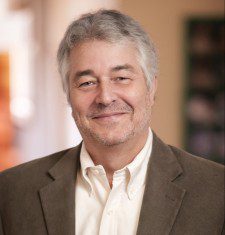 Douglas MacCourt
Senior Policy Advisor, U.S. Department of Energy, Office of Indian Energy
Senior Policy Advisor, U.S. Department of Energy, Office of Indian Energy
Douglas MacCourt advises the DOE Office of Indian Energy's director and staff and works throughout DOE and with other federal and state agencies on policy, legislative, and funding issues that are critical to the Office's mission of developing and deploying clean energy and related economic development projects in Indian Country.
Mr. MacCourt has more than 25 years of experience working with tribes, Alaska Native corporations, and tribal business enterprises on all aspects of energy development and natural resources matters.
He published the Renewable Energy Development in Indian Country: A Handbook for Tribes and is listed in Chambers USA: America's Leading Lawyers for Business and Best Lawyers in America for Native American and natural resources law.
Prior to joining DOE, Mr. MacCourt was a Partner in the Portland office of Ater Wynne, where he led the Land Use and Redevelopment Practice in the firm's Business Group. Prior to that, Mr. MacCourt created and managed the City of Portland Brownfield Redevelopment Program where he successfully negotiated and implemented redevelopment of residential, commercial, mixed use, industrial and transportation projects throughout the Metro area.