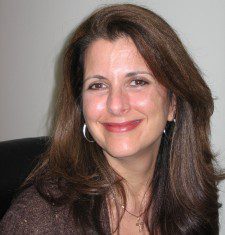 Eileen Prado
Executive Director, ICC-SRCC & ICC-SWCC
Executive Director, ICC-SRCC & ICC-SWCC
Eileen has been the Executive Director of the Solar Rating & Certification Corporation (ICC-SRCC) since 2010. The ICC-SRCC is a member of the International Code Council® Family of Companies. The primary purpose of ICC-SRCC is to provide authoritative performance ratings, certifications and standards for renewable energy products with the intention of protecting and providing guidance to consumers, incentive providers, government and the industry. Originally focused on solar thermal products, the ICC-SRCC is now involved in solar PV and Distributed Wind as well. In 2016, the ICC-SRCC brought the Small Wind Certification Council's credentialing program into their organization.
Eileen currently serves on the board of directors for the Global Solar Certification Network (GSCN) as their Treasurer. The GSCN is dedicated to harmonizing testing and inspection standards for solar products worldwide. She was the Outreach Officer for the Solar Heating and Cooling Council of the Solar Energy Industry Association from 2013 through 2017.
Eileen is one of the five founding members of the Clean Energy Credentialing Coalition. The coalition works to encourage consumers and other stakeholders to look for credentialed renewable energy, and energy efficiency professionals and products.
Prior to SRCC becoming part of the ICC family of companies, Eileen served on the Governing Committee of the International Code Council's Plumbing, Mechanical, and Fuel Gas Membership Council for three years.
She holds a Bachelor's of Science degree in Organizational Leadership from Mercy College in New York where she graduated Summa Cum Laude. Eileen graduated from NREL's Energy Executive Leadership Academy, designed to provide business, governmental, and community leaders with information and tools to guide their organizations and communities in energy-related decisions and planning, in 2015.
Prior to joining the ICC-SRCC, Eileen was the C.O.O. of The Coverbind Corporation where she began her career in Finance and Administration. Coverbind is a wholly-owned subsidiary of Bindomatic A.B., a Swedish corporation conducting business in more than 40 countries on 6 continents. The U.S. headquarters are located in Wilmington, NC, where Eileen lives with her family.