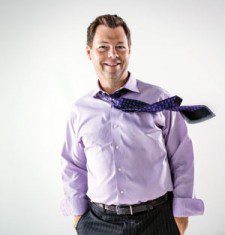 Glenn Johnson
Glenn founded Endurance Wind Power in 2007 and is responsible for the company's overall direction and growth. His passion for affordable clean energy for everyone drives his vision for Endurance to be a market leader in the distributed wind power industry.
Prior to Endurance, Glenn founded Comsource Broadband Technologies Corp. a North American based communications distribution Company. In six short years Glenn built Comsource into the number one communications distributor in Canada for both sales and profit amassing close to $70,000,000 in sales and $6,200,000 in earnings.
Glenn has always recognized opportunities and has also owned successful businesses in the real estate and development sector as well as the hospitality industry. In 2001, Glenn founded Glace Capital Corporation a merchant bank and private equity investment firm that specializes in the investment and restructuring of established companies with compelling opportunities for growth.
Glenn was named as the winner of Ernst and Young's "Entrepreneur of the Year" program, Pacific Region (2013), he has also been recognized as one of Business in Vancouver's "Top 40 under 40" (2012). Endurance has been named one of Profit Magazine's "Top 100 Fastest Growing Companies" (2012).