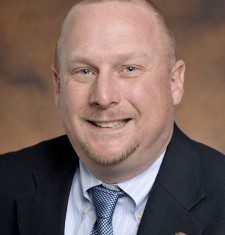 Mark Higgins
Department of Energy
Mark Higgins is the Deputy Director for the Wind and Water Power Technology Office in the Office of Energy Efficiency and Renewable Energy (EERE) at the U.S. Department of Energy (DOE).
In his role, Mark oversees the day-to-day activities of the Wind and Water Power Programs and their efforts to improve system performance, lower the costs of critical key components, develop new enabling technologies, and accelerate the deployment of new and innovative wind and water power technologies. The program, in partnership with DOE's national laboratories, conducts research and development activities through competitively selected, cost-shared research and development projects with industry and in partnership with federal, state, and other stakeholder groups. Mark has also served as the Acting Program Manager and as the R&D Lead for Wind Technology.
Prior to joining the U.S. Department of Energy, Mark was a senior staff engineer at Bechtel Power with an industry focus on nuclear and conventional coal upgrade projects. Mark also worked in the aerospace industry for 13 years, where his focus was on business development, manufacturing, and design of bleed air systems.
Mark has both a Bachelor's and Master's of Science in Mechanical Engineering from the University of Maryland at College Park.