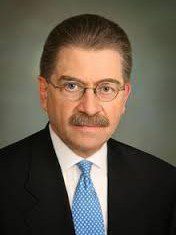 Mark J. Riedy
Partner, Kilpatrick Townsend & Stockton LLP
Partner, Kilpatrick Townsend & Stockton LLP
Mark Riedy primarily focuses his practice on U.S. and international project development and finance and private placement representation of renewable and conventional energy, clean technology, environmental and infrastructure clients. His clients principally represent developers, lenders, EPCs, O&Ms, equipment providers, private equity, venture capital and infrastructure funds.
In his more than 35 years of practice, Mr. Riedy has represented clients in domestic and international matters, including energy and infrastructure, project development and debt and equity financing contracts, mergers and acquisitions, technology outsourcing, investment fund structuring and related investments therefrom, venture capital and private equity structuring and related contracts, and compliance with regulatory and legislative issues. He also has represented clients in international disputes before U.S. and foreign agencies, dealing with matters such as anti-dumping, export controls, sanctions, and anti-bribery. Mr. Riedy has counseled renewable and conventional energy clients doing business in more than 50 countries.
Prior to joining the firm, Mr. Riedy was an attorney in the Washington, D.C. office of an international law firm, where he co-led its Energy and Infrastructure Project Finance Practice and chaired its Asia Practice.
Recognitions & Awards
Mr. Riedy has been recognized by Biofuels Digest as a Top 100 Bioenergy Leader in the World (#49 in 2014-2015, #56 in 2013-2014, #50 in 2012-2013 and #67 in 2011-2012). In 2012, 2013, 2014 and 2015, he was named one of "Washington, D.C. & Baltimore's Top Rated Lawyers" by Legal Leaders for Business and Commercial Law. Mr. Riedy has been AV® Preeminent™ rated by Martindale-Hubbell* for the past 18 years.