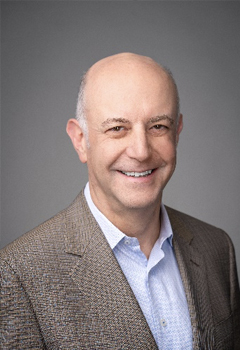 Steve Sherr
Steve is a shareholder and Executive Vice President of Foundation Windpower, LLC, a leading developer, owner and operator of behind-the-meter wind energy systems for the C&I customers.  Steve leads the structuring and negotiation of Foundation Windpower's project finance (e.g., tax equity and debt) arrangements – raising over $300M in debt, equity and grant funding to support project development – and spearheads the negotiation of power purchase and site control agreements which have, to date, enabled the development and completion of over 80 megawatts of wind energy projects.  Steve actively supports the permitting and interconnection of all of Foundation Windpower's projects and leads the Company's public policy efforts, including advocacy for initiatives aimed at expanding incentives for, access to, and interconnection of wind energy systems.
Prior to Foundation Windpower, Steve provided legal counsel to Fortune 500 companies, California state agencies, a large California public utility, and a wide variety of industry leaders in energy, clean-tech, semiconductors, software, commercial real estate development, financial services and creators and owners of media and entertainment intellectual property.  Early in his career, Steve worked in the federal judiciary and in both state and federal legislative offices.  Steve also serves as pro bono counsel for non-profits and individuals without economic means to secure legal representation and as a member of the Board of Directors of one of California's leading non-profit vocational training services.
Steve holds a J.D. from Yale Law School and a B.A. in Political Science from U.C. Berkeley.