Registration | Agenda | Hotel | Speakers | Sponsorship

Distributed Wind 2014 speakers will include experts from across the industry
Guest Speakers: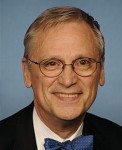 The Honorable Earl Blumenauer
Representative Blumenauer (D-OR) is a long time champion of renewable energy and wind power in particular. He has been a true leader for distributed wind power, he successfully led efforts in Congress to enact the small wind ITC. His efforts have not stopped there. Representative Blumenauer helped DWEA on a variety of other fronts as well, such as the pursuit of more distributed wind funding from the Department of Energy. Also, Representative Blumenauer has spoken at the inaugural DW 12, and DW 13 by riding his bike over to each respective location.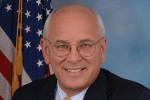 The Honorable Paul Tonko
Representative Tonko is a strong supporter of clean energy, and wind power. He advocates addressing the threat of climate change by expanding use of renewable energy and increasing energy efficiency. Representative Tonko also advocates for investments in research and development to improve energy efficiency, energy storage, and renewable energy technologies. He is an engineer by trade, and the former head of the New York State Energy Research & Development Authority (NYSERDA) where under his watch investments were made in wind power across New York State. He serves on the House Energy and Commerce Committee.
The Honorable Tom Cole
Representative Cole (R-OK) has been serving the Fourth District in Oklahoma since 2002 and is highly regarded for his shrewd intellect and political insight. Not only is he a part of the House Republican leadership, but he also currently serves as Deputy Majority Whip. His leadership does not end there. Representative Cole serves on three key Congressional Committees, including the Appropriations Committee, Budget Committee, and Rules Committee. He also co-authored the Small Wind Turbine Investment Tax Credit (ITC) alongside Representative Earl Blumenauer. He is a strong advocate for small business and national defense.
Representative Cole graduated from Grinnell College, received an M.A. from Yale, and a Ph.D. from the University of Oklahoma.
Panelists and Moderators:
We will be posting bios of panelists and moderators as they are received.
Mike Bergey
A co-founder of BWC and president since 1987, Mike Bergey is a mechanical engineer and an internationally recognized expert in the field of small wind turbines, distributed generation, and rural electrification. He has authored more than 70 technical papers and articles in the field, provided testimony to Congress, and serves as a consultant to numerous government and international agencies. He holds one patent in the wind energy field.
He has twice served as president of the American Wind Energy Association (AWEA) and served on the AWEA Board of Directors from 1981 to 2007. He is a past chairman of the U.S. Export Council for Renewable Energy, member of the U.S. Department of Commerce "Environmental Technology Trade Advisory Committee", and a past president of the Oklahoma Renewable Energy Council.
Mr. Bergey is the acting-president of the newly formed national trade association, the Distributed Wind Energy Association.
He chaired the AWEA Small Wind Turbine Committee for over 20 years and authored the 2002 AWEA "U.S. Small Wind Turbine Industry Roadmap: A 20-year Industry Plan for Small Wind Technology". He chairs the AWEA Small Wind Turbine Certification Committee, which drafted the AWEA 9.1-2009 certification standard has been adopted in the U.K. (as a BWEA standard). U.S. and Canadian adoption is pending. Mr. Bergey initiated the formation of and serves on the board of the Small Wind Certification Council (SWCC).
In 1981 he was recognized by AWEA for development of the "For Leadership in the Development of a National Performance Standard for Small Wind Turbines", which was the basis for the IEC 61400-12 performance testing standard. In 1994 he was recognized as AWEA's "Wind Industry Man of the Year"
In 2003 Mr. Bergey served on Oklahoma Governor Henry's EDGE Committee, which prepared a strategic plan for economic development in Oklahoma. He then served two terms on the Governor's Council for Workforce and Economic Development. Mr. Bergey was Workforce Oklahoma's "Cleveland County Businessman of the Year" in 2005. He was president of the Norman Chamber of Commerce in 2008 and served on the Chamber Board from 2003-2010.
Libby Delucia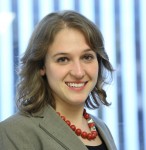 Libby DeLucia is an Associate with the Clinton Foundation's Clinton Climate Initiative, where she works alongside governments on renewable energy project development in the Caribbean.  Previously, she has worked as a financial analyst at TAG Energy Partners, a boutique investment bank, and in business development for International Power where she focused on renewable energy opportunities and regulatory issues in North America.  Libby graduated with honors from Brown University and is based in New York City.
Kevin Kampschroer
Kevin Kampschroer is the Director of the Office of Federal High-Performance Green Buildings at the U.S. General Services Administration (GSA). He has created the framework for which GSA responds to the challenges of greenhouse gas emissions reductions and of the American Recovery and Reinvestment Act's mandate to move GSA's Federal building inventory toward high-performance green buildings. He has devised a challenge for companies to dramatically improve the government's ability to achieve deep retrofits through Energy Savings Performance contracts—which has doubled the amount f energy conservation from these contracts. His team manages the government's implementation of a comprehensive improvement in the training and certification of facility managers and personnel across the entire Federal government (Federal Buildings Personnel Training Act of 2010). He is GSA's Senior Climate Adaptation Official, ald leads the agency in planning for climate change risks.
Mr. Kampschroer was the Project Manager for the Ronald Reagan Building & International Trade Center (344 M2), and he has lectured at various universities such as MIT, Harvard, Georgia Tech, and Yale. His most recent publication as a contributing author is the first medical study showing the link between building characteristics on office worker stress and heart function-which showed the beneficial results of good lighting, natural light and IEQ. He has worked for GSA for over 39 years and is a graduate of Yale University.
Hannah Masterjohn
Hannah is the Program Director – New Markets for The Vote Solar Initiative.
Hannah leads their work on Shared Solar business models and new state markets.  She previously managed the Solar America Cities program at the Department of Energy.  She has degrees in Environmental Policy and Political Economy from UC Santa Barbara and Clark University. Hannah is based in New York. hannah@votesolar.org, 607.431.8811
Lloyd Ritter
Lloyd Ritter is the founder and managing partner of Green Capitol, LLC. Since 2006 Green Capitol has specialized in clean energy and environment advocacy, strategic planning and public policy development. The company has advised a wide-array of businesses, trade groups and non-profit organizations including the Biotechnology Industry Organization (BIO), Distributed Wind Energy Association (DWEA), Iowa State University, Energy Foundation, Gevo, Dupont Danisco Cellulosic Ethanol, Environmental Law & Policy Center, Soybean Research and Development Council, The Wilderness Society and many others.
Prior to forming Green Capitol, Lloyd was a Senior Counsel to the Senate Agriculture, Nutrition and Forestry Committee where he advised Chairman Tom Harkin (D-IA) and Committee Democrats on key policy issues. In 2002, Lloyd designed for then Chairman Harkin the first-ever energy title to appear in a Farm Bill, deemed "landmark legislation" at the time. He was also one of a handful of leading staffers orchestrating the passage of the first Renewable Fuels Standard, biomass and bioproduct and wind power amendments to the 2005 energy bill.
Lloyd has a very long history of working successfully across the political divide, and with diverse constituencies such as E NGOs, agriculture and good governance organizations to help win policy victories in the broad public interest.
Lloyd holds a Bachelor's Degree in Political Science and Juris Doctor with Certificates in Environmental and International Law. He lives in Annapolis, Maryland with his wife and two children.
Tal Memo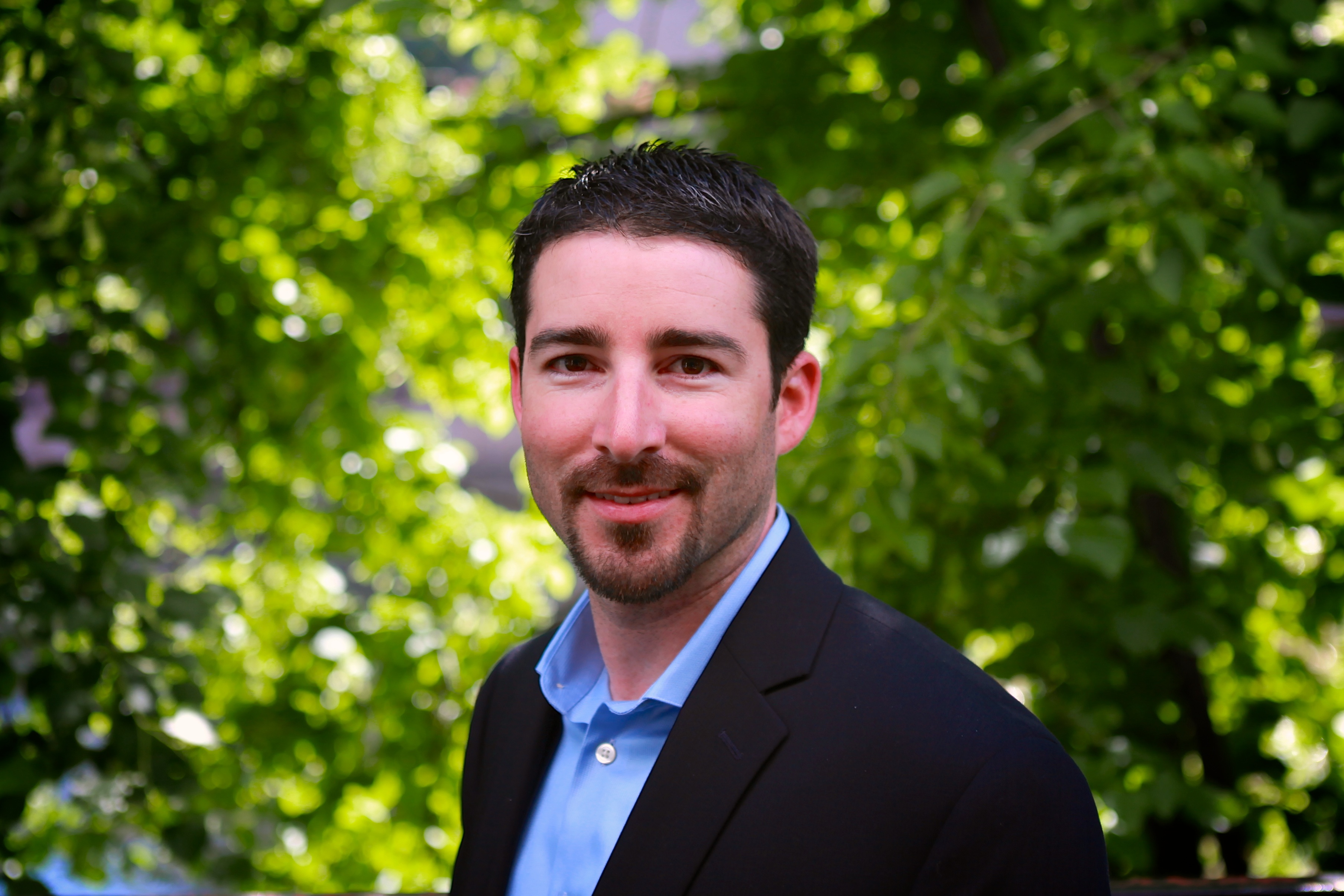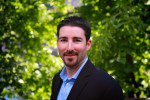 As Co-Founder of United Wind Tal Mamo has been heading the sales strategy and partnerships with major wind turbine manufacturers and installers. As a wind energy veteran and leader, he has served on the boards of Distributed Wind Energy Association (DWEA) since 2011, as well as on the Small Wind Certification Council (SWWC) where he helped create solutions to small wind industry obstacles. Previously Tal was President and CEO of Talco Electronics, a US-based wind turbine distributor and installer with operations in 28 states and provinces, and U.S. Virgin Islands, Canada, and the Bahamas.
Haley Roberto
Haley Roberto, along with her father and uncle, started HTWN in September of 2008, where she now serves as the company's President. Haley graduated from the University of Kansas in 2001 with a degree in Communication Studies. She has become a leader in the Distributed Wind industry serving on the board for the Distributed Wind Energy Association (DWEA) and chairing multiple industry events. Her passion for successful energy projects has led her company into new frontiers within wind, solar, and numerous distributed generation technology projects. Haley and her husband, Victor, live in Denver where they enjoy spending time with their dog Wyatt and exploring the beauty and outdoor sports in the great state of Colorado.
Kevin Schulte
Kevin founded SED in 2002 and was named the CEO in 2008. He is tasked with providing leadership, vision and passion that drives growth for the company. He has been recognized locally, state-wide and nationally for his contributions to the growth of the distributed wind industry. Kevin is the Vice President of the Distributed Wind Energy Association, an organization he aided in forming in 2010. He was the inaugural recipient of the Community Wind Innovator Award in 2011 and serves on the Alliance for Clean Energy New York's Board of Directors. A 2000 graduate of JMU, Kevin enjoys golfing and hiking and is an avid Philadelphia sports fan. He and his wife ErinKate welcomed their son Ardan in August 2012 and are expecting a second child in June 2014.
Ryan Stroschein
Ryan Stroschein, a senior partner at Green Capitol, has an extensive background in clean energy, agriculture and conservation policy. Prior to joining Green Capitol, Ryan worked for the Air Transport Association where he was instrumental in developing their very successful "Farm to Fly" biojet fuel initiative with the U.S. Departments of Agriculture and Energy. He spent several years with ATA covering a broad array of issues including energy, biofuels, and environment for major cargo and passenger air carriers like Southwest, Delta, UPS and other businesses in the air transport sector.
Ryan also has many years of experience working on Capitol Hill. He was the legislative director and chief counsel for Congresswoman Stephanie Herseth Sandlin, a member of the House Agriculture Committee and the Select Committee for Energy Independence and Global Warming and past co-chair of the House Biofuels Caucus. In that capacity Ryan managed her entire energy and agriculture policy portfolio and advised her on a host of legislative matters including appropriations, natural resources, climate change and the Farm Bill. Prior to his work for Representative Herseth Sandlin, Ryan was a policy advisor for Senate Democratic Leader Tom Daschle on agriculture, energy and environmental issues.
Ryan is from South Dakota and holds a BA in Political Science and a Juris Doctor. He is admitted to both the South Dakota and the District of Columbia bars, as well as the Eighth Circuit Court of Appeals and the U.S. Supreme Court and also practiced law for several years at a DC-based law firm.
Ryan lives in Edgewater, Maryland with his wife and son.