Registration is Open!
February 27-28, 2014, Washington DC
Read DWEA's Statement on the 2012 Market Report on Wind Technologies in Distributed Applications.
Visit DOE's Wind Report Page for the whole report and other information.
For information on the U.S. DOE's Wind Program and Distributed Wind, CLICK HERE.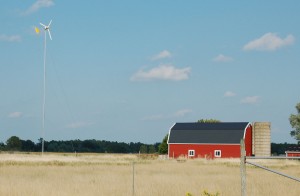 The Distributed Wind Energy Association (DWEA) is a collaborative group comprised of manufacturers, distributors, project developers, dealers, installers, and advocates, whose primary mission is to promote and foster all aspects of the American distributed wind energy industry. Distributed wind, commonly referred to as small and community wind, is the use of typically smaller wind turbines at homes, farms, businesses, and public facilities to off-set all or a portion of on-site energy consumption.
DWEA seeks to attract members and associates from all sectors with relevant interests pertaining to the distributed wind industry.
Add your company to the National ITC sign on letter! Email your company name, contact, and city/state to education@distributedwind.org to be included.
DWEA's Permitting and Zoning Model Ordinance

INCENTIVES – Courtesy of the North Carolina Solar Center
The fundamental goals of DWEA are to:
Develop a federal, state, and local policy environment that supports the responsible expansion of distributed wind energy
Reduce or eliminate unwarranted barriers to the use of distributed wind energy
Provide a unified voice for all members and sectors of the distributed wind industry
Develop and promote industry "best practices" policies and standards that will foster the safe and effective installation and operation of distributed wind systems
Participate in public and consumer education